Learn to see and express your subject in Pastel
with Lyn Mellady 
---
Pastel has been my favourite medium for over 30 years. It has wonderful colours and a tactile connection with the painting process and has really long term conservation properties.  I also love to enthuse artists be they beginners or advanced, at all times giving the 'why' along with the 'how to', to empower the artist's methods.
My favourite subjects involve water. It can be shoreline or inland. Its story is always changing with light, weather and life. Since swapping my teaching career for art in my early 30's I really consider myself fortunate. I have been able to paint full time, had works published, awarded, acquired by government collections and am still enthused and challenged by nature.
I now can share selected self-study courses for those who cannot join me live on Zoom, or in a studio. The video content is based on lessons from my live zoom classes and is fully explained.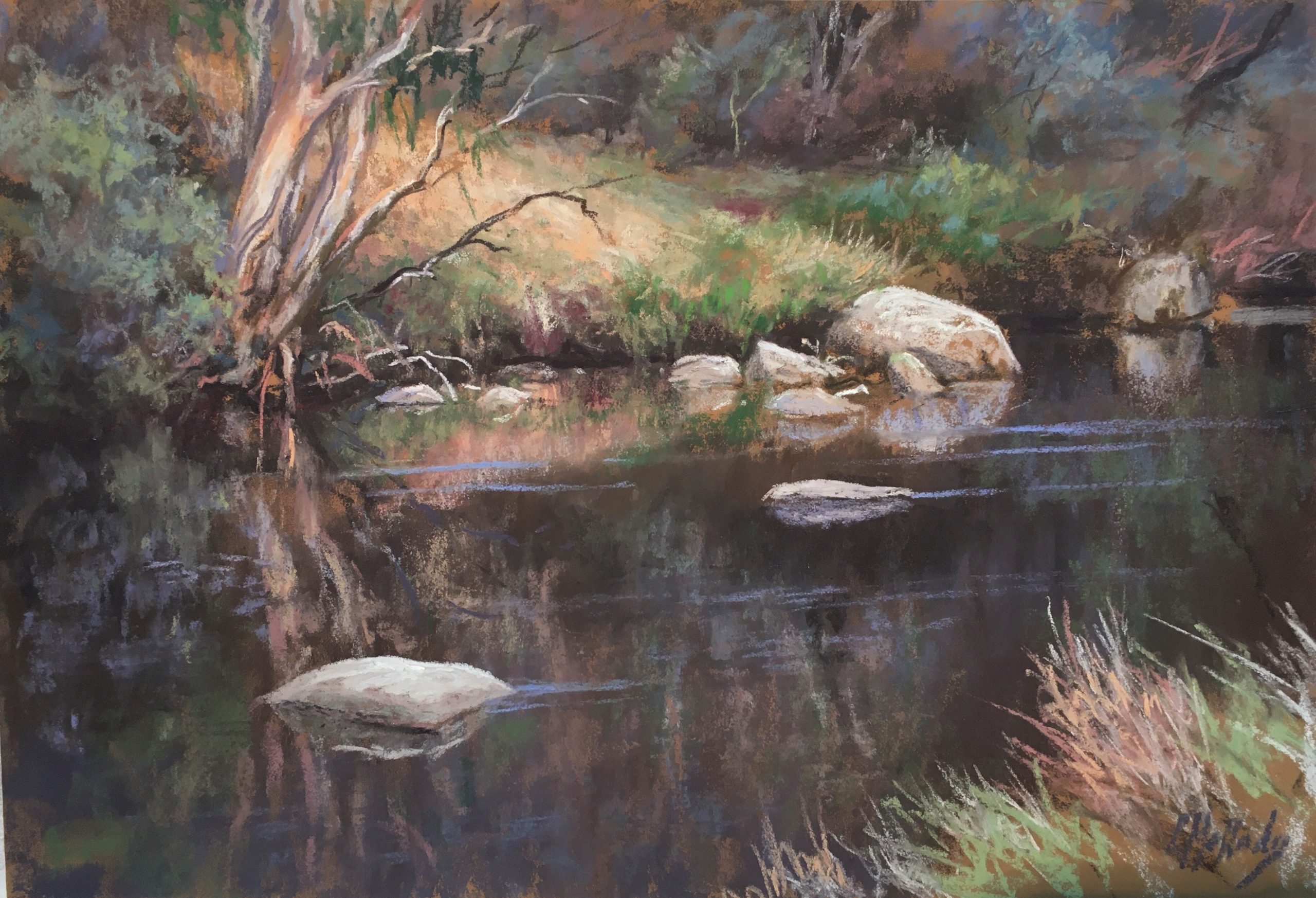 Inland Waters
Full access for 1 year $40 Aud each
Explore different lighting and water translucency with
Sunlit Shallows
available soon.
Sunlight affects colour temperature, visibility, reflections and shadows. Explore sunlit grass variations and the way to paint submerged rocks.